Indoor air pollutants mainly include total suspended particulate matter (PM2.5, PM10, etc.), formaldehyde, ozone, carbon monoxide, etc., which can have direct or indirect, short-term or long-term, and potentially harmful effects on human health after reaching a certain concentration. Most of these substances come from building materials, insulation materials, furniture, decorations and furnishings, as well as daily necessities such as detergents, inks and paints.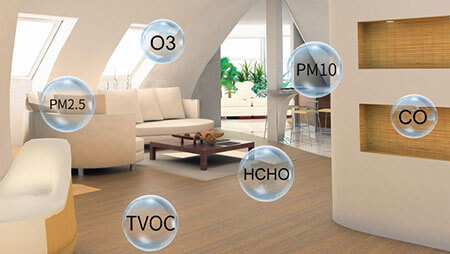 Multifunctional air quality monitor
The multifunctional air quality monitor of Renke can monitor the air temperature and humidity, particulate matter (PM2.5, PM10), and the concentration of formaldehyde, carbon monoxide, TVOC and other gases in the indoor environment in real-time. It can measure 11 types of detection parameters, 18 types The detection elements are optional. It adopts electrochemical and catalytic combustion sensors, equipped with imported high-sensitivity gas detection probes, which can measure the concentration of harmful gases in the air. Suitable for smart homes, airport stations, hospitals, schools and other places Indoor environmental monitoring.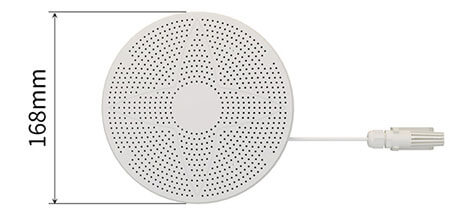 Renke's smart home gas monitor is a single gas leak monitor with a beautiful appearance. There are ten kinds of gases to choose from including oxygen, hydrogen sulfide, carbon monoxide, nitrogen dioxide, sulfur dioxide, methane, ammonia, hydrogen, ozone, and phosphine. LCD intelligent display, using 485 Modbus wiring, data can be uploaded to our company's free cloud platform for real-time viewing of data.