Industrial Water Leak Detector
It adopts unique AC detection technology, which effectively avoids the problem of water leakage sensitivity decreased due to oxidation of the immersed electrode for a long time. We offer 485 output and switch dry contact output. It can be connected to the on-site PLC, industrial control instrument, configuration screen, or configuration software. The maximum distance of the external leakage electrode can reach 30 meters, the external water leak rope of up to 30 meters. This is an industrial water immersion sensor.
Model: RS-SJ-*-2
MOQ: 1 PCS
Delivery date: within 24 hours
Price: $18.9~$26.3
Description
Parameters
Application
FAQ
Description
Wired water leak sensor description:
Our company uses alternating current to collect the inductance parameters of stagnant water to accurately distinguish whether water is immersed, and can even distinguish between pure water and tap water (the tap water is the default detection object, if you want to detect pure water, please give special instructions). Because of the use of alternating current detection, the electrode will not produce electrophoretic polarization even if it is immersed for a long time. It does not rely on special electrodes to achieve long life and reliable detection. —This technology is our company's patent and has been authorized by the Patent Office. Our company reserves the right to pursue legal liabilities for any counterfeiters.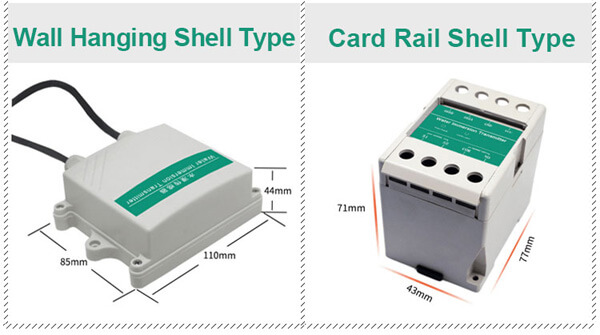 Parameters
Application
FAQ