It is an industrial grade converter that extends one RS-485 interface via USB. Enables RS-485 devices to be easily connected to a host computer with a USB interface. The transparent transmission mode provided by the virtual serial port enables the application written for the standard computer serial port to be connected to the RS-485 device without any modification. This USB to rs485 converter price is cheap.
Model: RS-USB-485-3
MOQ: 1 PCS
Delivery date: within 24 hours
Price: $6.71
Description
Parameters
Application
FAQ
Description
Industrial usb to rs485 converter features:
1. USB bus power supply, no external power supply required
2. Compliant with USB2.0 standard, backward compatible
3. Transparent transmission, users do not need to change the agreement
4. Support plug and play plug and play (USB end), communication rate 300-921.6KBPS adaptive
5. Adopt fuse + TVS protection circuit for current and voltage protection, reverse connection protection.
6. RS485 end adopts advanced automatic flow control technology to automatically recognize RS485 signal flow direction
7. The USB-side physical interface is a standard USB socket. A USB cable is included with the product to facilitate connection with the computer, which solves the shortcomings of directly connecting the USB port.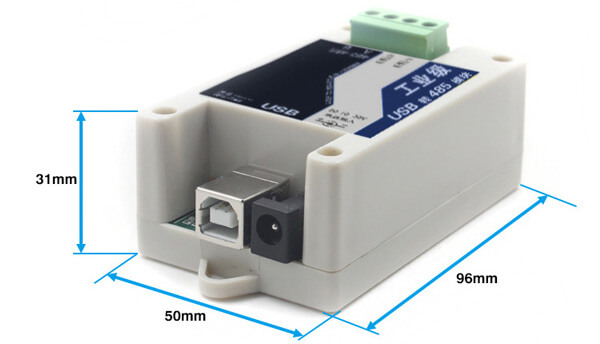 Parameters
Application
FAQ