It is a device that uses the photoelectric principle to detect the smoke generated during a fire. The accuracy of photoelectric smoke detectors usually does not cause so many false alarms. This smoke detector is installed through wiring, which avoids the late-night call caused by battery replacement. The alarm uses photoelectric smoke devices and excellent production technology, stable work, simple installation, no need to debug.
Model: RS-YG-N01
MOQ: 1 PCS
Delivery date: within 24 hours
Price: $41.9
Description
Parameters
Application
FAQ
Description
Smoke alarm description:
Our fire alarm uses the 485 connection method, once installed, it can be used normally, avoiding the trouble of removing the cover and replacing the battery. It is an industrial-grade fire detector. This smoke alarm is suitable for a wide range of layouts and requires no maintenance in the later period. It is monitored through a free cloud platform. Once the alarm is issued, the position can be locked immediately, saving time and effort.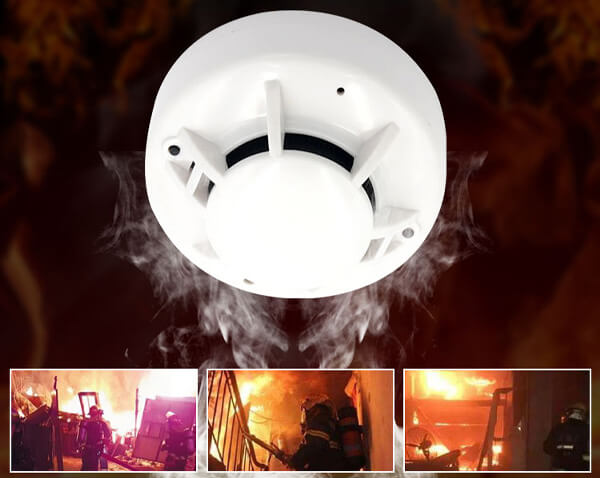 Smoke alarm features:
1. Our smart smoke detector adopts ceiling installation
2. Anti-disassembly shell, no need to remove the cover to replace the battery or debug.
3. Microprocessor is used inside the fire alarm.
4. Wide measuring range, 360° detection in all directions.
5. Adjustable alarm delay.
6. Adopt SMD technology to resist EMI and RFI interference.
Parameters
Application
FAQ