It is an electrochemical formaldehyde sensor. It has high accuracy, fast response speed, and long service life. The output resolution of the formaldehyde sensor can reach 0.01ppm, and it can realize 24-hour online monitoring. With the free cloud platform provided by our company, centralized monitoring of multiple devices in multiple locations can be achieved.
Model: RS-CH2O-*-2
MOQ: 1 PCS
Delivery date: within 24 hours
Price: $56.2~$70.87
Description
Parameters
Application
FAQ
Description
Electrochemical formaldehyde sensor:
This hcho sensor adopts a wall-mounted installation method, which is suitable for use in a variety of places. A temperature and humidity module can be added inside the shell to realize the joint detection of temperature, humidity, and formaldehyde.
Electrochemical ch2o sensor features:
1. Range 0-5ppm, other ranges can also be customized.
2. The measurement accuracy is high, and the repeatability can reach within 2%.
3. Optional high-quality OLED display, the value can be viewed directly on-site, and can be displayed clearly at night.
4. The on-site power supply adopts a 10~30V DC wide-voltage power supply, which can adapt to a variety of on-site DC power supplies.
5. The product adopts a wall-mounted waterproof shell, which is easy to install and has a high degree of protection that can be used in harsh on-site environments.
Types of ch2o sensor: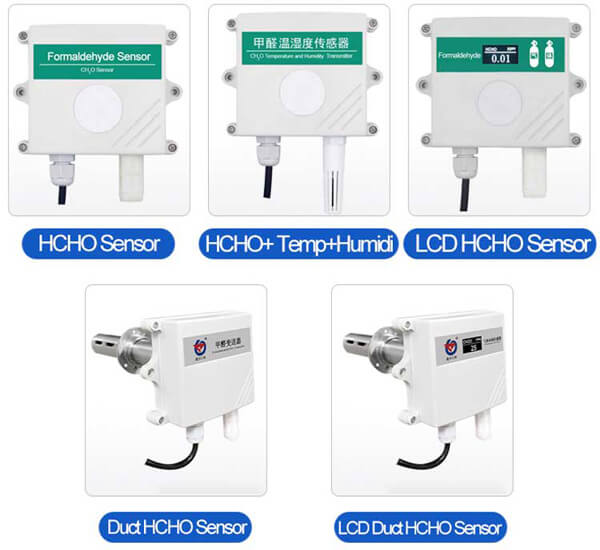 Related blogs:
1.8 Best Industrial Gas Leak Detectors Of 2021
2.What Are The Types Of Industrial Gas Sensors?
Parameters
Application
FAQ