RS-MG41-CO2 is a handheld co2 meter, which uses natural diffusion to detect gas, uses NDIR infrared sensor. Built-in battery power supply, and has a long use time. The measurement range of this portable co2 detector is 0-5000ppm. The co2 meter can store up to 100,000 test data and supports viewing historical data at any time.
Model: RS-MG41-CO2
MOQ: 1 PCS
Delivery date: within 24 hours
Price: $163.5
Description
Parameters
Application
Video
Description
About handheld co2 meter:
This handheld carbon dioxide meter has a built-in alarm to warn of dangerous CO2 levels. The large LCD display is easy to read and has a backlight function to work in dark areas. The portable CO2 detector has instant CO2 level feedback. It can be carried with you and monitored at any time.
In order to meet the requirements of customers in different places, we also provide wall-mounted co2 sensor, outdoor co2 sensor, duct type co2 sensor, fixed co2 detector and other options.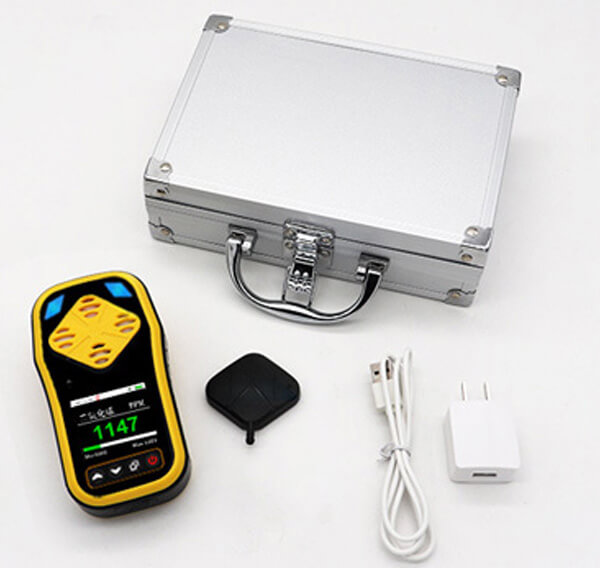 Portable co2 meter features:
1.High-definition color screen design, easy to check the gas status
2.High and low limit alarm values can be set
3.Full-function self-test, the product adopts three-level sound and light vibration alarm
4.Shortcut keys to quickly turn on and off the sound alarm and storage mode
5.Large-capacity battery, the device can be used continuously for at least 8 hours in the always-on mode
Related blogs:
1.8 Best Industrial Gas Leak Detectors Of 2021
2.What Is IoT? Top 16 IoT Sensors And Applications
3.Where Are Co2 Sensors Required? How To Choose A Co2 Sensor?
Parameters
Application
Video